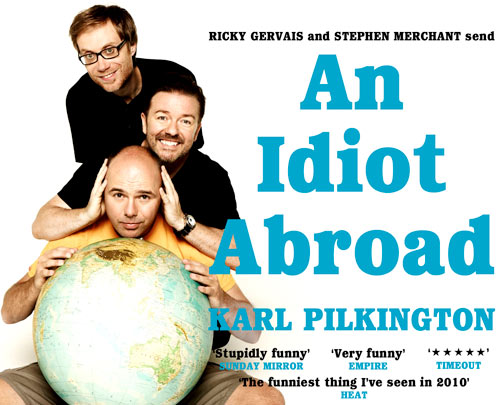 All 3 Seasons of An Idiot Abroad are now streaming on Netflix.
Take notes during the third series of the show as they apparently follow the route that Marco Polo traveled, and then use those notes to see how the Netflix Marco Polo show airing later this year sticks to the facts . . . as presented through An Idiot Abroad.
I haven't seen an episode of the show, but have seen highlights on Youtube, and am a fan of Ricky Gervais, Stephen Merchant, and Karl Pilkington (who really stole the show from everyone on Netflix's Derek) so I'm sure the show is funny and well done.
Can't wait to give it a go.
And please, if anyone is so inclined, let me know what you thought of it.